gradient-section row-start col-xs-12 center
Table Booking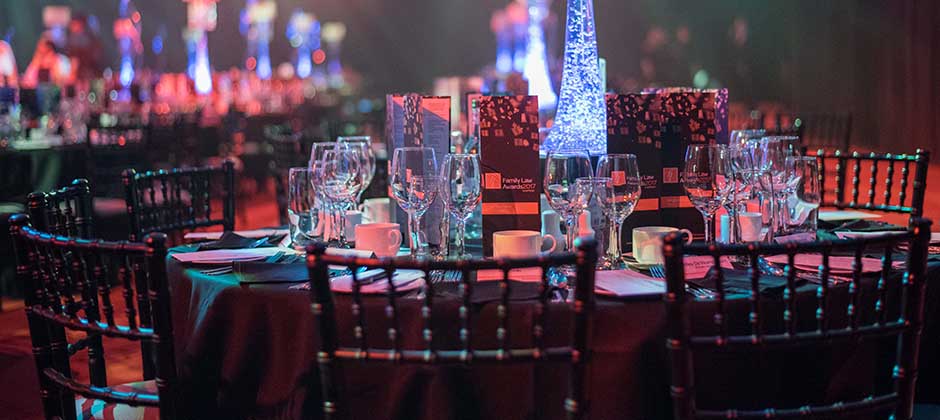 gradient-section row-end col-sm-8 col-sm-push-2 center
The Family Law Awards will be held at The Ballroom, South Bank on Wednesday 28 November 2018.
The awards provide an excellent opportunity to network with key industry personnel, entertain clients and reward staff at a night to remember.
A single place is £190 + VAT
A table of 10 is £1,710 + VAT 
Fee includes a pre-dinner drink, 3-course dinner, half a bottle of wine per person, awards presentation and entertainment.
Please note: Hotel accommodation and drinks, other than those stated, are not included in the table price. You will be sent drinks order forms with your invitations one month before the event. Please refer to the terms & conditions before booking your tickets/table(s). If you have any problems booking online please contact Linda.
Bookings closed