#top-section gradient-section promo-section row-start col-sm-4 promo-box
#top-section gradient-section promo-section row-mid col-sm-4 promo-box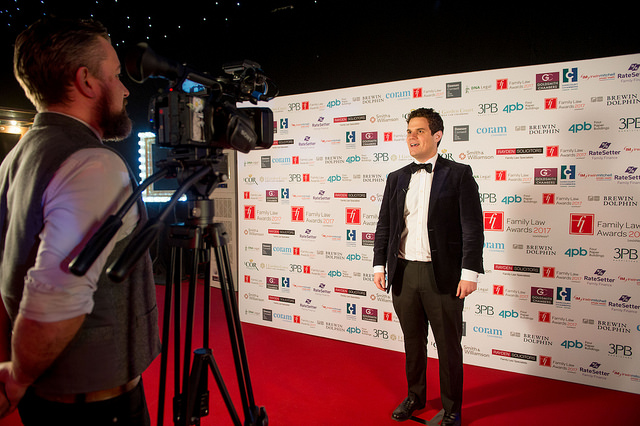 Become a Sponsor
Sponsor an award
The Family Law Awards offer unique branding and sponsorship opportunities, including extensive pre- and post-exposure through advertising and editorial coverage.
#top-section gradient-section promo-section row-end col-sm-4 promo-box
Shortlist
Congratulations
Thank you to everyone who nominated this year and congratulations to those who have been shortlisted.

To find out who the winners are, buy a ticket or book a table today.
gradient-section block-section row-start col-md-12 center
About the Family Law Awards 
block-section row-mid col-md-6
The Family Law Awards were launched to recognise the important work of family lawyers, and celebrate their many successes and outstanding achievements.
Once again we will welcome nominations in both national and regional categories. For further details see the
regional awards page
.
The shortlist and winners will once again be chosen by a judging panel made up of the heads of the Family Law Bar Association, Resolution and the Association of Lawyers for Children, along with Family Law editors and publishing executives.
In keeping with tradition, three of this year's Awards will be voted for by the family law community. A shortlist of four nominees will be selected by the judges from the nominations received and voting will open here in September.
Over the past 8 years, the Family Law Awards have firmly established themselves as a highly prestigious event, celebrating the success and achievements of family lawyers and the vital contribution that they make to society. Last year's ceremony was attended by over 500 guests drawn from across the family law community, including solicitors' practices, the Bar and the public sector.
gradient-section row-start row-end col-sm-12 center
A prestigious location ...

The Ballroom South Bank is a stunning marquee structure that is situated behind the London Eye and Festival Hall, an ideal location for high-profile awards ceremonies. It is one of the most exclusive event venues in London, the unique and innovative venue will make this year's ceremony unparalleled in grandeur and excitement. This year's (optional) black tie event will feature a sparkling drinks reception, three-course meal and the awards ceremony. A DJ, disco and cash bar will ensure that this year's celebrations continue long into the night.
block-section gradient-section row-start row-end col-md-12 center
Our judges
The judges have been carefully selected on the basis of their considerable experience and expertise in relation to their awards category and we are delighted that a number of leading figures from the family law profession and beyond have chosen to become involved with the Family Law Awards.
View all judges
quote-section center gradient-section row-start col-sm-12 slide
"It was a great honour to receive the 2015 award for an outstanding contribution to family law. There has been so much change to the family justice system when funding for such far-reaching reform has been scarce and legal aid has almost disappeared. Despite all, family justice in this country continues to deliver a world-class service, primarily because of the dedication and commitment of talented and hardworking family lawyers often working pro bono or on reduced fees to ensure that families and children have access to justice"
Naomi Angell
Osbornes
Winner of Cornwell Award for Outstanding Contribution to Family Law, 2015
quote-section center gradient-section row-mid col-sm-12 slide
"It was a tremendous honour to receive the 2015 Pro Bono Lawyer of the Year award, especially in the company of so many of my colleagues and friends. Thank you!"
Bianca Jackson 
Coram Chambers
Winner of Family Law Pro Bono Lawyer of the Year, 2015
timer-section center row-start col-sm-12
Countdown to Awards night
timer-section center row-end col-sm-12
block-section grey-section row-start row-end col-md-12 center